If you purchased single or multi-user access to our library of social media training courses, this post will teach you how to activate your subscription.
But before you get started, you'll need a current browser (we support Firefox, Chrome and IE) and a fast enough broadband connection to watch YouTube videos without excessive buffering latency. If you have a restrictive firewall, try watching the courses at home and see if that resolves the issue. We support mobile browsers as well.
So let's get started!
1 – Click the link you've received.  You'll see a page that looks something like this: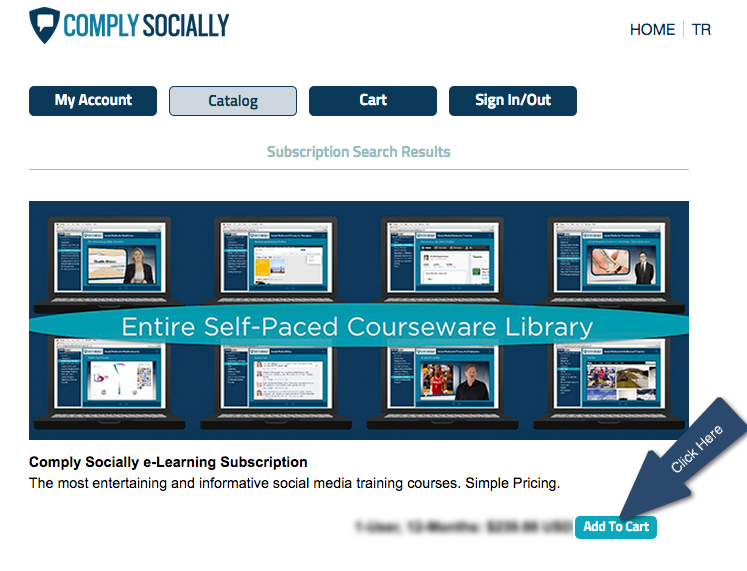 2 – Click "Add to Cart" > "
Check Out" and then 
"Create New Account" on the screen below: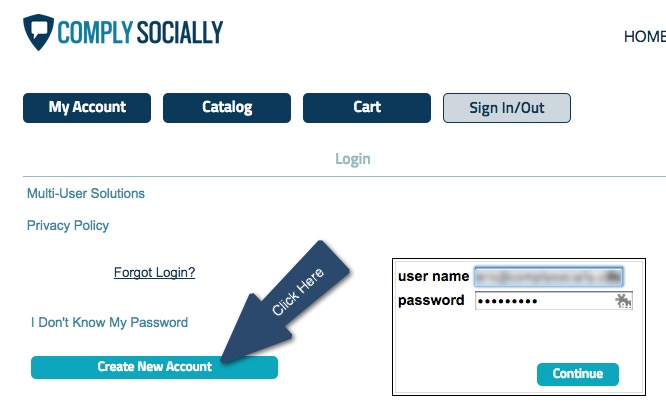 5 – Fill in the fields in bold and "Continue."
6- Choose a username and password you can remember and click "Continue."  (note: Special characters are okay if you want to use your email address.)
7 – At this point, you should receive an "Account created successfully" message on the screen.  Click "Continue."
8 – Verify your account information, make corrections if necessary and click "Continue."
9 – Check your email for your Activation Key, which should have been sent to you automatically during the registration process. Your activation key allows as many registrations as you or your employer purchased.
10 – Go back to
www.complysocially.com
, Login and go to "My Account" > "Subscriptions," enter your Activation Key and click "Submit."  Your subscription will appear, like it does in the screenshot below. Click "Subscribe."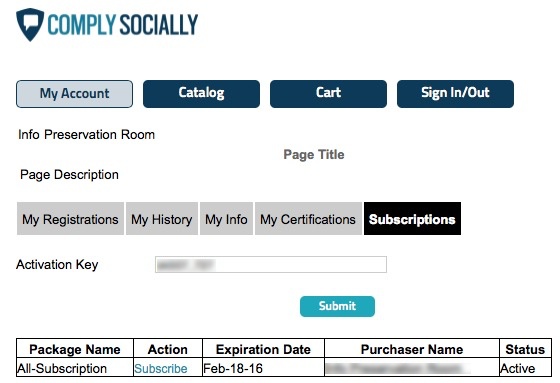 11 – Select the courses you want to register for in the table below. All courses included in your subscription will be available. If you have the entire library, all courses will be available.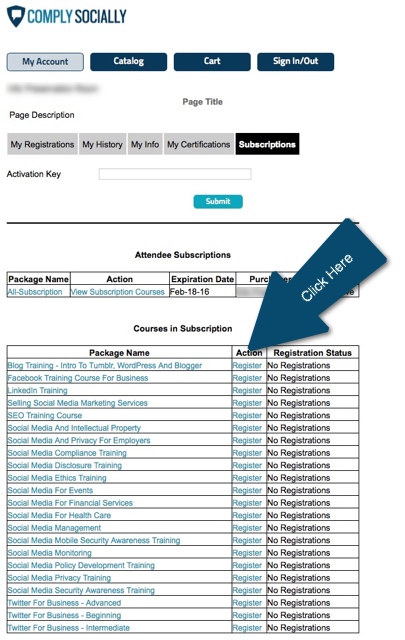 12 – Click "Register"on any course you want to take, then "Add to Cart" and "Check Out." You can launch the course right away, our return to
www.complysocially.com
and go to "My Account" > "My Registrations" to access any course you've registered for. If you reload a course you've started, it will load from the point at which you exited the course.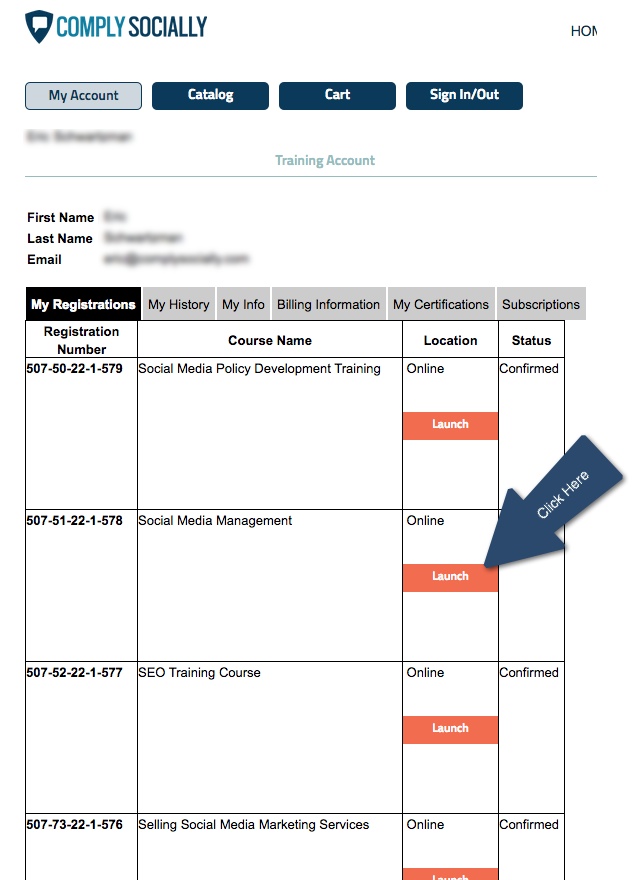 If need help, you can send email to
[email protected]
. And if you need to add additional licenses to your activation key, please send an email with the Confirmation Number you received in the email with your Activation Key to
[email protected]
.
Happy learning!