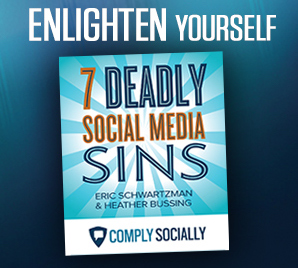 Despite its popularity, digital and social media remain one of the most misunderstood, poorly utilized organizational communications channels.
Learn the biggest mistakes organizations make when they use social media for business. See how and why most organizations fail to leverage digital and social media effectively.
But be forewarned…
If you're a marketing, public relations or corporate communications executive, this whitepaper recommended a markedly different approach from conventional social media best practices.
If you're a social media specialist, you'll need to let go of any preconceived notions about the "right" way to use social media for marketing. And you're an attorney, we'll explain why over regulating social media usage may be a disservice to your client.
The fact is social media, which is largely regarded today as a marketing opportunity, is starting to factor into corporate profitability and valuations.
But it's only an opportunity for those organizations that commit to integrating it responsibly and completely, that means enterprise wide social media communications.
Some employers may think that encouraging all personnel to use social networks for public communications is exceedingly risky.
The National Labor Relations Act, several Federal Trade Commission Acts, the Digital Millennium Copyright Act, and a veritable albatross of additional rules and regulations have increased the legal risks around social media in the workplace.
Whenever an employee, any employee, uses social media to complete a task, they leave behind a digital record that can be found through online search and shared by others on social networks indefinitely.
To manage the risks associated with public information that never disappears, organizations have leaned heavily on corporate social media policies to help employees distinguish between conversations that can happen in public, and conversations that need to be kept private.
But relying exclusively on a policy to protect your organization or its employees is naïve.
Sending out "best practices" or trying to gain compliance with policies are a sucker's bet. This report covers practical ways to gain widespread, responsible usage and dispels the myths around live professional development training, showing what actually works for increasing digital literacy rate.